Kudremukh Jala Samwardhana &
Vana Samwardhana Yojana (KJSVSY)
Kudremukh Jala Samwardhana & Vana Samwardhana Yojana (KJSVSY) is a initiative of Sadhuguru Sri Yogi Narayana Swamy Charitable Trust a  non-profit organization committed to conservation of biodiversity, supported by it office bearers and the community initiated by the trust forming the region of Kudermukh & Bhadra river.
Kudremukh Jala Samwardhana & Vana Samwardhana Yojana (KJSVSY) is a initiative of Sadhuguru Sri Yogi Narayana Swamy Charitable Trust a  non-profit organization committed to conservation of biodiversity, supported by it office bearers and the community initiated by the trust forming the region of Kudermukh & Bhadra river.
This project will engage civil society, such as village community groups, and private enterprises in contributing in various forms to be alliance to make this project a success and to set a example for the building of awareness among the youth for "Conservation & Afforestation" in this region.
The Western Ghats region comprising of the Bhadra river, has its unique assemblages of plant communities and endemic species, is globally important for conserving biodiversity, this project requires immense attention on priority basis.
The project focus only on the rural development in conserving biodiversity " Sujalam Sufalam" as its motto and slogan, with contribution from the local community without any political mileage & boundaries.
The project extends along the Kudremukh area & Bhadra River and surrounding 30 Km areas on both side of the riverbank covering total area of 1500 Square Kilometers. The project will be covered comprising of govt land, dry land, river belts, sub-channel region, village connecting road, sub-road, reserve forest land etc, were the Afforestation program will be implemented.
The region contains numerous medicinal plants and important genetic resources, which are getting endangered due to cutting down of the forest areas leading to imbalance in the ecosystem of the region.
This project will work with diverse social, religious, and linguistic groups and established religious institutions that strongly influence public opinion in decision-making process. Conservation challenges in engaging these social groups and involving them in community effort aimed at innovative and effective approaches to conservation and consolidation of importance of forests to human society.
The basic philosophy of this project is the total involvement of the beneficiary community in the programme, which in turn is conjointed approach of the sponsoring agency and local people with the implementing agency for this cause.
KJSVSY project is a five-year strategy program consisting of Nursery development, Planting, Implementation and Maintenance of Western Ghats species of trees. The basic data is prepared by the trust with the support of local community coming forward to support this project in consultation with environment experts and agriculturists, With a main focus been to encourage the community to grow local species of trees developed & grown in Trust owned nursery, to be distributed and planted by the trust free of cost in thousands & Lakhs in village areas, thereby working on conservation of soil and water, habitats for birds and preserving bio-diversity in the region.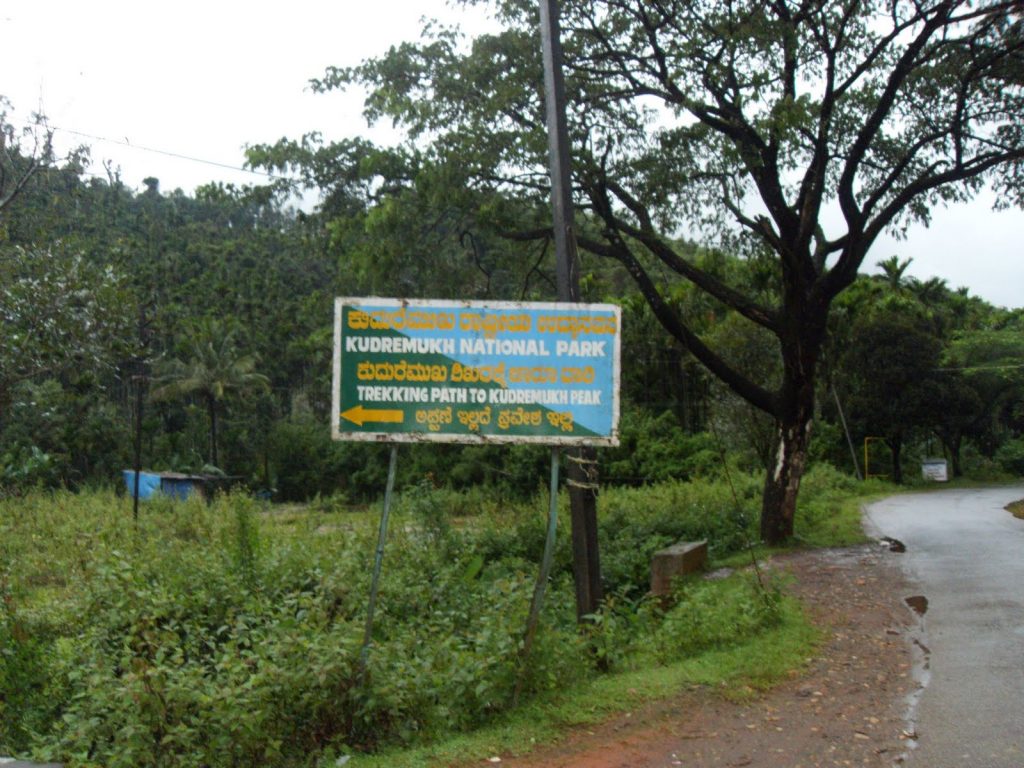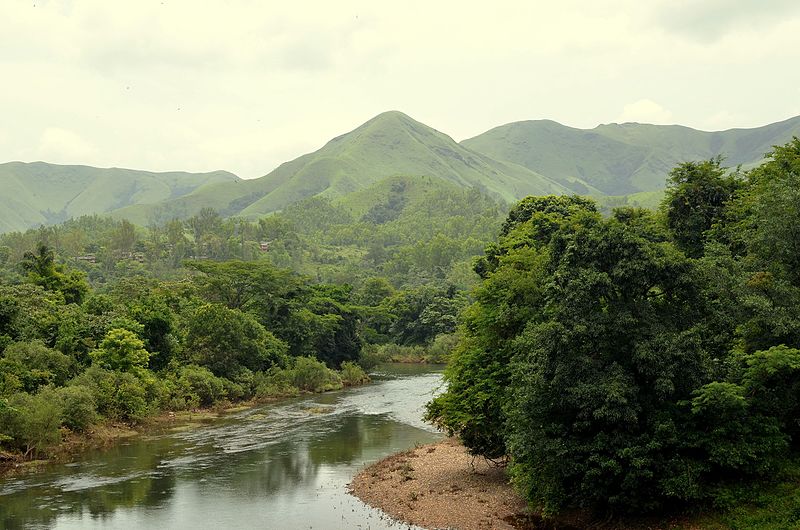 The Project will be of Four year period consists of development of Nursery in the first year, Nursery will be developed in 60 acres in a designated Temporary land of Government reserved forest with water resource, the Planting period is for 2 months i.e. in the month of May /June, & next three years will be maintenance period with the help of Forest Department & Local Community Centre.
Local Community Centre (LCC) shall be created in all villages with the help of Project Coordinators (PC), appointed by the trust for this purpose, PC will be from the local areas and will be responsible for creating LCC and village areas will plant 300000 plants which are useful for human, birds & animals. The plants chosen for planting will have long life, with high resistance power & last longer in varied climatic condition know to environment experts & agriculturists.
Project Coordinators are appointed on salary basis by the trust to provide the much needed help and assistance at the village level to promote plantation efforts on a massive scale in their territory by mobilizing the local community to provide spirit and energy. This is basis for making the programme a massive movement.
Therefore it is necessary to understand the certain characteristics responsibilities of the Project Coordinators who are employed.
A total of 30 PC will be appointed in the project areas.
They will be provided necessary training in forestry & to make them effective extension agents training will be given on technical skill & professional competency consistent with the need.
To formulate pragmatic training courses during lean season on plan formulation, implementation and monitoring vital issues of concern.
The PC is positioned in the village for the exclusive purpose of establishing rapport with the village community for achieving the overall objective of the social forestry programme. It is very essential for the PC to make the presence felt in his area of operation and extend on the spot technical services and physical assistance to the villagers.
To address elicit information on various issues and characteristics and answer certain qualitative questions to the village community.
The PC is entrusted with the responsibility of nursery care, distribution of seedlings, protection and such other related jobs.
To propagate plants known to the local community for their medicinal properties.
To conduct workshops for farmers and school-children to give live demonstrations on the importance of biodiversity conservation.
PC is sought to achieve the overall objective "to INFORM, to INSTRUCT, to INSPIRE" for their total commitment in their respective Village area.
Types of Plantation
It is estimated that there are four thousand species of flowering plants known from the Western Ghats and 650 tree species; Maximum of all fruit bearing trees and useful trees for mankind will be covered in this project, these include, Teak (Tectona grandis), Albizzia Sp., Neem, Pongamia, Jackfruit (Artocarpus integrefolia), Mangium (Acacia mangium), Pipal Tree (Ficus religiosa), Fig (Ficus Sp.), Tamarind (Tamarindus indica), Cashew (Anacardium occidentale), Fire-of-the-Forest (Butea monosperma), Soapnut, Sesbania, Sandal (Santalum album), Raintree, etc. Planting eucalyptus is strongly discouraged, for it tends to destroy the local bio-diversity.
The other economically important species. Trees that yield timber and fuelwood include Dalbergia spp., Dipterocarpus spp. and Hopea spp.
Non-wood forest species provide:
Fibre (e.g., bamboo, rattan)
· Food
-Edible fruits (e.g., Artocarpus hirsutus, Garcinia indica)
-Edible nuts (e.g., Sterculia guttata, Terminalia bellerica)
-Spices and condiments (e.g., Garcinia gummi-gutta, Piper nigrum)
-Gums, resins and oleoresins (e.g., Canarium stictum, Vateria indica)
-Tans and dyes (e.g. Garcinia morella, Terminalia spp.)
-Essential oils (e.g., Cymbopogon spp., Mesua ferrea)
· Medicines (e.g., Dioscorea spp., Rauwolfia serpentina)
Monitoring Mechanism

A total of 30 plot watcher shall be engaged by the Local Community Centre (LCC) to look after their own establishment, protection, maintenance and harvest of the forest plantation, this community thus play an important role in progress of the social forestry work.

In India most of the social forestry programme has failed or not succeed because of failure of monitoring mechanism in village community level, & non-involvement of the local community to monitor and safe guard the Afforestation programme.
Responsibilities of the Local Community Centre (LCC)
To bring together the like-minded villagers to form a 5-member community as their working member for implementing social forestry programme.
To engage and supervise local labor for planting and watering of the plant on five year programming.
To give full cooperation to PC in contributing towards the responsibility of nursery care, distribution of seedlings, protection and such other related jobs.
To give full cooperation to PC in supporting various cultural activities initiated by the Trust for educating about afforestation programme in the village.
To keep watch on thefts, Pilferages, illicit fellings & to create social control on one hand & regulatory measures on the other to curb this menace.
To supervise, prevent & regulated in the village the menace of stray cattle & unrestricted grazing of animals in the afforestation area.
Facts & Objectives

Human existence is not possible without greenery and forest, Regular cutting down these forest will lead to extinctions of animals, birds, flora & fauna, this project enhances to develop greenery & Afforestation with involvement of local village community- thereby creating ecological harmony among the village community.
The scheme promotes greenery in all villages involving govt land, dry land, river belts, sub-channel region, village connecting road, sub-road, reserve forestland etc.
As today society has grown large enough to destroy the forest which threatens human existence in the village, this disbalance in ecology is very well seen through the naked eyes by way of soil erosion, climatic change, decreasing water belt, migrating birds & animal behavior etc.
As the eco-balance has upset the time schedule of seasons, which in turn has changed & upset the agricultural patterns & the lifestyle of village community, which has resulted in rural migration towards city, thereby disturbing urban growth & lifestyles.
It is important today to seriously work to control this imbalance.As the new generation farmers are finding it difficult to survive in village due to this imbalance it has become life-surviving question in rural areas. This has also created unemployment in village and creating rural urban divide
Due to cutting down of main forests, which the farmers are unaware & helpless, Example of this is excess & heavy rainfall in ghats, which leads to floods in plains & no rainfall other areas.
Today the water belt in rural areas has come down drastically, in past 15 years due to cutting down of rich forests surrounding village, which are valuable resource to keep water level. Farmers have to go below 500 feet to get water source.
The main objective of this scheme is "Create forest -Not desert" to promote planting of useful trees & to safe guard the environmental imbalance & to contribute to protect this tree by educating the present & future generation about the benefits of nature & its fruitfulness.
Creating forest will develop minute water channel, increase water bed thereby providing source to joining river, water flow can be seen entire year. Temperature & climatic changes can be controlled with dense forest.
The produce of the forest such as fruits & nuts can be consumed for good health & body resistance, birds & animal's population will also increase which will promote flora & fauna.
Migration of animals will be stopped as they have their own territory for existence & survival.